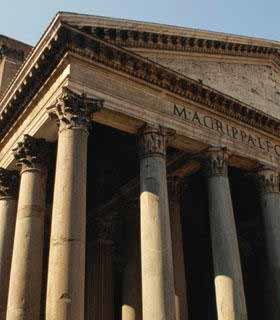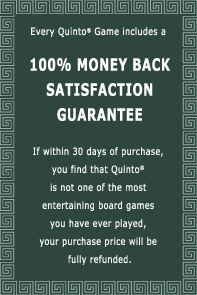 Our Guarantee

We at the Quinto Game Company strive to satisfy the needs of our customers. Every Quinto game is shipped with a manufacturer's warranty to be free from defects in material workmanship for a period of 30 days from the date of the original purchase. Should you find any defect in material or workmanship within the warranty period, please contact us and the component will be replaced at the manufacturer's option.
The Quinto warranty will not apply if the game is not in resalable condition or used with products not sold or licensed by the Quinto Game Company, LLC. The warranty does not include damages from negligence, accident, misuse, vandalism, incorrect assembly, tamper or modification, damages from shipping, unreasonable use, or other causes. The original purchase receipt must accompany the game. Please note that this product is not intended for commercial or institutional use. Any use of this type will void all warranties. Please see our online policies for more information.
If within 30 days of purchase, you find that Quinto is not one of the most entertaining board games you have ever played, your purchase price will be fully refunded. If dissatisfied, you must contact us by phone or e-mail to advise of dissatisfaction and complete a form. We may then provide a Return Authorization number to you and a shipping address. You may then send the complete undamaged game in resalable condition along with the original purchase receipt for a full refund.